Release 2.1
Mojave, Linux and a Christmas Offer
December 6, 2018, by Marius Zwicker
---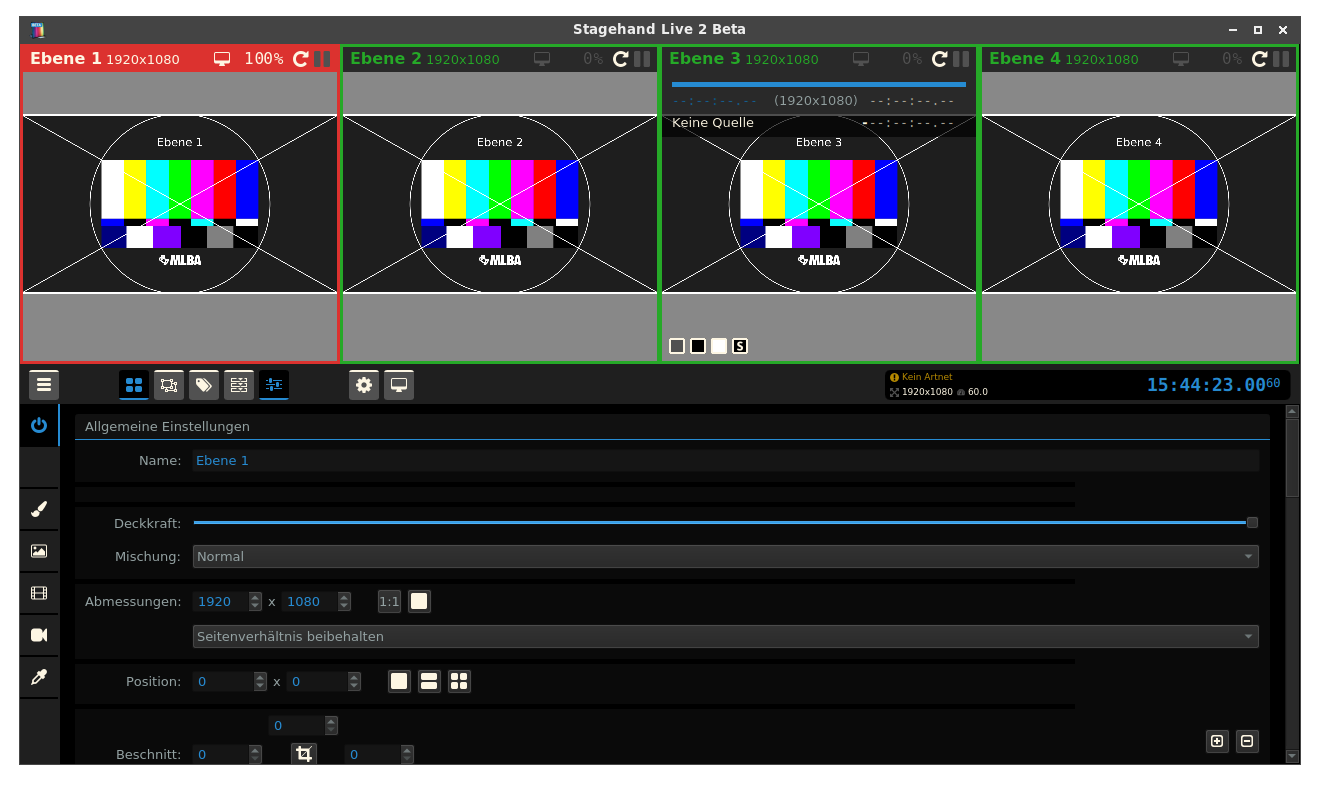 Stagehand Live 2, Version 2.1 is now available for download and includes several exciting updates:
macOS 10.14 "Mojave"
With some heavily needed changes and fixes done in the new release, we can now support the latest version of macOS. Not only does this include support for the new "Dark Mode" but also several performance improvements.
Linux Beta test
We are very happy to offer Stagehand Live 2 as AppImage for Linux starting with this version. Except for a lack of Syphon and macOS' AVFoundation there is no difference in terms of features. Officially we support Ubuntu 18.04 LTS but do not expect major issues with other recent distributions. For now we will support Linux in the scope of a beta test. As done in the beta test for macOS before, you can join the test by sending an informal request using our contact form. We will reply with a download link included.
Christmas offer
We wanted to appropriately celebrate the winter release and availability on Linux. That's why we have put a discount of 50% on all versions of Stagehand Live for the rest of this year! There was never a better moment to switch from Free to one of the Standard or Unlimited versions.
Apple, the Apple logo, Mac and macOS are trademarks of Apple Inc., registered in the U.S. and other countries and regions. App Store is a service mark of Apple Inc. We are making use of several libraries that are maintained by the Open Source community. A full list of these libraries can be found on our attributions page.
---
---